Weiler Painting – Abbotsford – Chilliwack BC
Your Professional Paint Contractor
We are a family owned and operated professional painting company now serving the Abbotsford and Chilliwack  areas. We have been operating for two generations in the Valley, we take great pride in our work and will go that extra mile to make sure the job is done right.  We offer both residential and commercial painting services.  Please Contact us today for a free quote.
Call or Text Josh:

 (778) 939-9413
Email:

weilerpainting11@gmail.com
Note: If your looking for a quote and you are NOT from the Abbotsford or Chilliwack areas please use the contact form on our Homepage.
Through a variety of suppliers we also have access to a host of commercial and industrial strength coatings that will insure a long lasting professional finish and will transform the look and value of your home or business.  Regardless of the surface: vinyl, brink, concrete, aluminum or wood; we have the right product and equipment for the job.  Many products we use will last a minimum of 10 yrs plus without peeling or fading.
We offer a written guarantee on our work and strive to maintain one of the highest reputations of any house painting company.  Rated one of the top 3 painting companies in Surrey!  Just a quick Google search will reveal our outstanding reputation in the community!
Our new expanded areas of service for house painting now include Abbotsford & Chilliwack British Columbia, Canada.  We have built up a solid reputation for our quality painting services in the lower mainland and our now ready to expand deeper into the Valley.  With many residents moving east the demand for quality professional painters is also increasing.
Apart from painting, we also specialize in
Popcorn Ceiling Repairs

and our service area is from Vancouver to Chilliwack.  Send me a few close up pictures of the repair needed to

weilerpainting11@gmail.com

for an initial quote.
Don't hesitate to give me a call if you have any questions about your project or would like to schedule a free estimate.  For texture/popcorn ceiling repairs, you can email or text me pictures with a short description of repair needed for an initial quote.
Call or Text Josh @ – 
(778) 939-9413

See  Recent and Honest Customer Feedback about us on:
 
We Proudly Use Dulux Paint Products:
Why Use Us?
High level of customer satisfaction with customers for life mentality: check out our positive 

customer feedback

.

No student, seasonal or rookie painters:  Supervisor will have min 10 yrs+ experience onsite all times

Extensive product knowledge and surface preparation

High level of privacy

Flexible work time: We will  work around your schedule

Attention to Detail

Family Owned & Operated:  No franchise costs

Only deal with the Weiler Brothers from start to finish – no sales reps, estimators, or managers.

2 Year Written Warranty on all Workmanship – Click Here – Details

Expect a detailed quote/contract before work commences to insure peace of mind your getting what you paid for.

We only use quality products and methods (no cutting corners).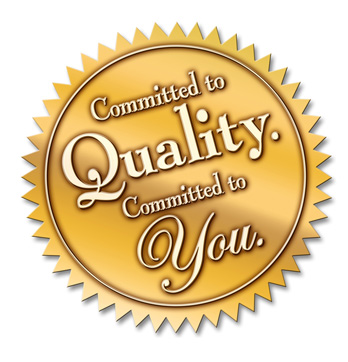 Click on the links below to see our unique systematic painting process.
Call Us Today – 
(778) 939-9413
Our Areas of Speciality:
Texture & Stucco Ceiling Repairs – (Blended Ceilings)
Minor Drywall Repairs
Pressure Washing
Wallpaper Removal
Spray Finishes
Deck Painting , Staining & Deck Sealing
Texture Ceiling Repair & Popcorn Texture Matching – Water Damage?
Is there damage to your ceiling?  Do you need to repair and re-texture a section to blend with your old ceiling?  We can help in making new repaired ceilings blend with your old texture or we can create a new texture for your entire ceiling.  Many painting companies stay away from this kind of repair as it is not easy to do and takes years of experimenting to learn the art of blending textured ceilings.   We can also repaint your entire ceilings with a spray finish making them look new again.  Smoke damage and yellowing of ceilings is a common problem we come across and it's important to know there are strategic steps to follow to completely get rid of that yellow tinge to your ceilings.
Residential  House Painting
The majority of our work done is in repainting residential homes throughout the Fraser Valley (Painters Abbotsford, Painters Chilliwack.)   One of the more common needs of our residential customers is that they are looking at staging their homes for reselling.  We can help you in deciding on the best colors and the most important aspects of the job that should take priority giving the most cost effective strategy for prepping your home for reselling.  For others, moving into a new home is the best time to paint, allowing you to reshape the look of your home to your own personal tastes.  Getting your place painted just before moving all your stuff in can save you money as well;  we give extra discounts to empty homes free of furniture etc.  If you have been looking for a reliable Abbotsford interior home painting company please look no further.  We will give a free no charge painting quote as well as an expert color consultation that will leave you feeling confident about your next painting project.