Interior Painting Service
At Weiler Painting we realize that having someone come into your home is a privilege and personal experience.  We take great care and respect in making sure your possessions and furnishings are protected. We also will help you in the process of selecting the right colors, the right quality and type of paint, and work within your scheduling and limitations.
We promise an experience that will be hassle and worry free.  Everyone on our team has over 10 years experience and are masters at there trade.  Shown below is our step by step process to making sure its a job done right the first time, every time!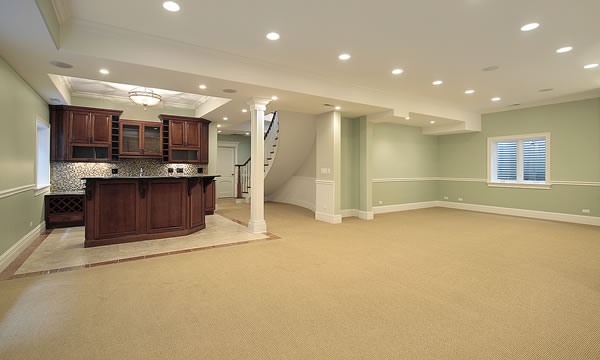 Once you have received and agreed to our detailed estimate, color choice and paint selection we began our systematic six step process insuring quality results and happy customers.
Six Step Interior Painting Process:
1. Covered & Protected
        – Furniture and items are moved away from the walls into the middle of room where they are covered with plastic.  Drop sheets are placed on flooring of areas being painted
2.  Setup
       – Drop Clothes are laid out for designated work area, all needed tools and equipment are  brought to designated area and kept organized and out of the way throughout the duration of project. Extra lighting is brought in where needed to insure proper lighting and high quality finish.
3. Wall & Trim Prep 
 –  All cracks and holes are filled, seams and gaps are caulked, and all surfaces are sanded.  Where applicable dust is vacuumed and wiped before paint is applied.  A primer is used on any bare drywall or wood prior to paint application to insure proper adhesion.
4. Paint 
–  Brush and roll first coat of paint, usually working from the top down – Ceilings first down to baseboards last.  After first coat is dry a light sanding and any additional patching needed is done.  Patches are spot primed and than 2nd and final coat is applied.  Sometimes additional coats are required when there light paint going over dark or vice versa.  Also dark reds and yellow colors are notorious for additional coats.
5. Clean Up
   –  All covering materials are removed, dust and debris is vacuumed and furniture is returned to original locations.  Any remaining paint will be left with customer for any future touch ups.
6. Final Inspection
–  We will do a final walk-through with customer making sure you 100% satisfied with final product.  Customers contract insures a two year written warranty on paint and workmanship.
If you have any further questions to our interior painting process and would like a free consultation call…
604.825.8337